Netflix Inc. — an Internet subscription service company, which provides subscription service streaming movies and television episodes over the Internet and sending DVDs by mail. It operates through the following segments: Domestic Streaming, International Streaming and Domestic DVD.
PROMPT
For MIS 5602 [Management Information Systems] we were called to explore the information systems [data + processes] behind a company of our choosing.
EXPLANATION
My team & I chose Netflix; for most of us, Netflix was our first introduction to [ahem — legal] online streaming. Netflix jumped into the movie-watching market pretty fast during the most seemingly perfect time: the onset of the internet-age. Netflix disrupted our neighborhood Blockbusters [RIP] through first DVD mailers and then the famous online streaming that we know about today. Despite Netflix's reputation for being a major disrupter + innovator, the company has also found themselves facing a unique set of challenges. Hulu [a Walt Disney-backed project] is competing well in the market // internet streaming is becoming more saturated by some pretty heavy-hitting competitors // basic online streaming is no longer cutting it when every other platform also has The Lion King Part 1 and 2 on deck // and lastly [the most obvious], customers are looking for a personalized streaming experience that speaks to their unique interests. Okay, I know I mentioned a lot of issues here, but I want to rest assure you that Netflix is far from beat out by the competitive landscape; in fact, the company is thriving largely because their data. Read the slide deck to learn more about the processes Netflix employs + the kinda-top-secret [data-driven] trick Netflix has up their sleeve.
PRESENTATION SLIDE DECK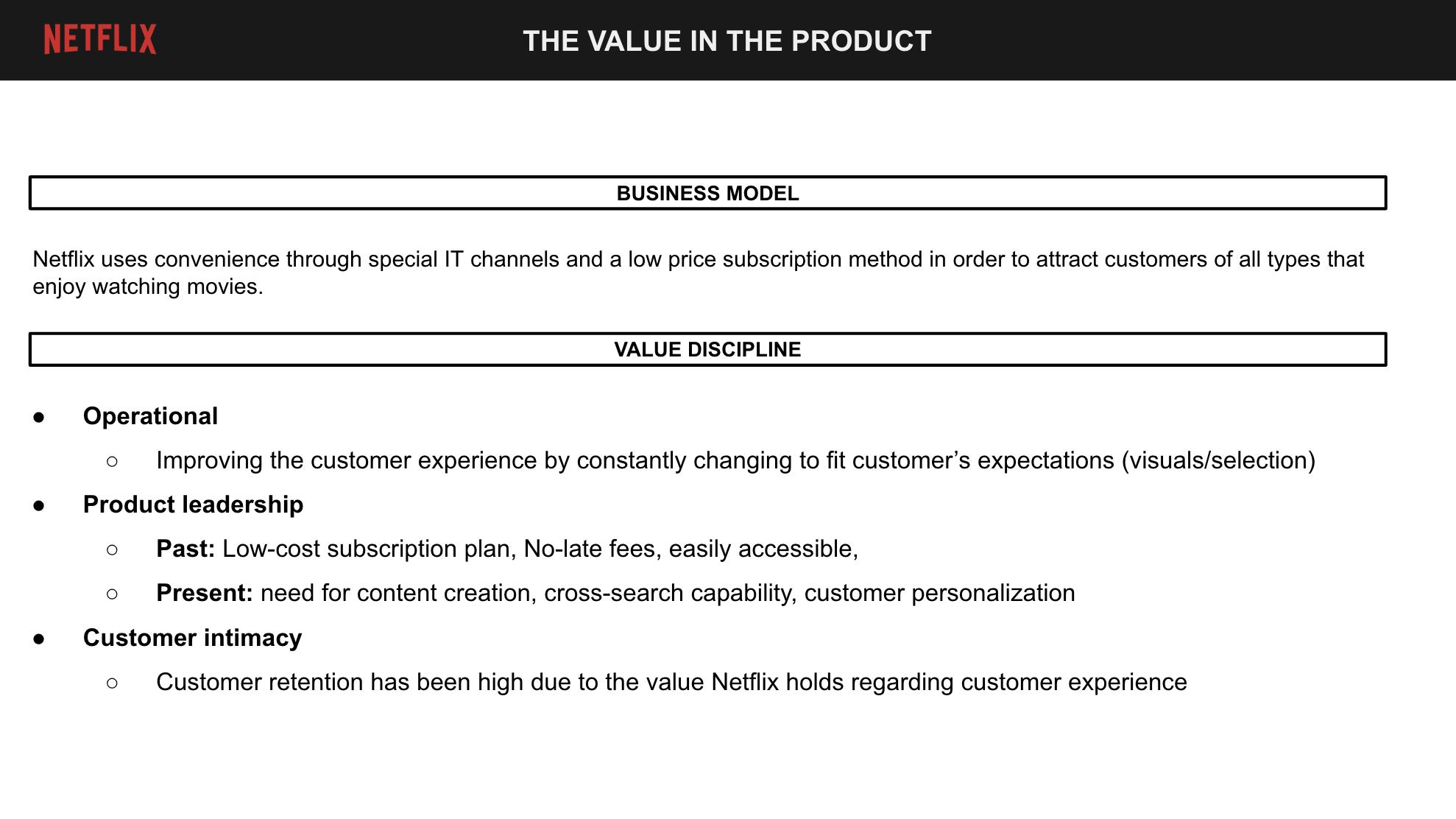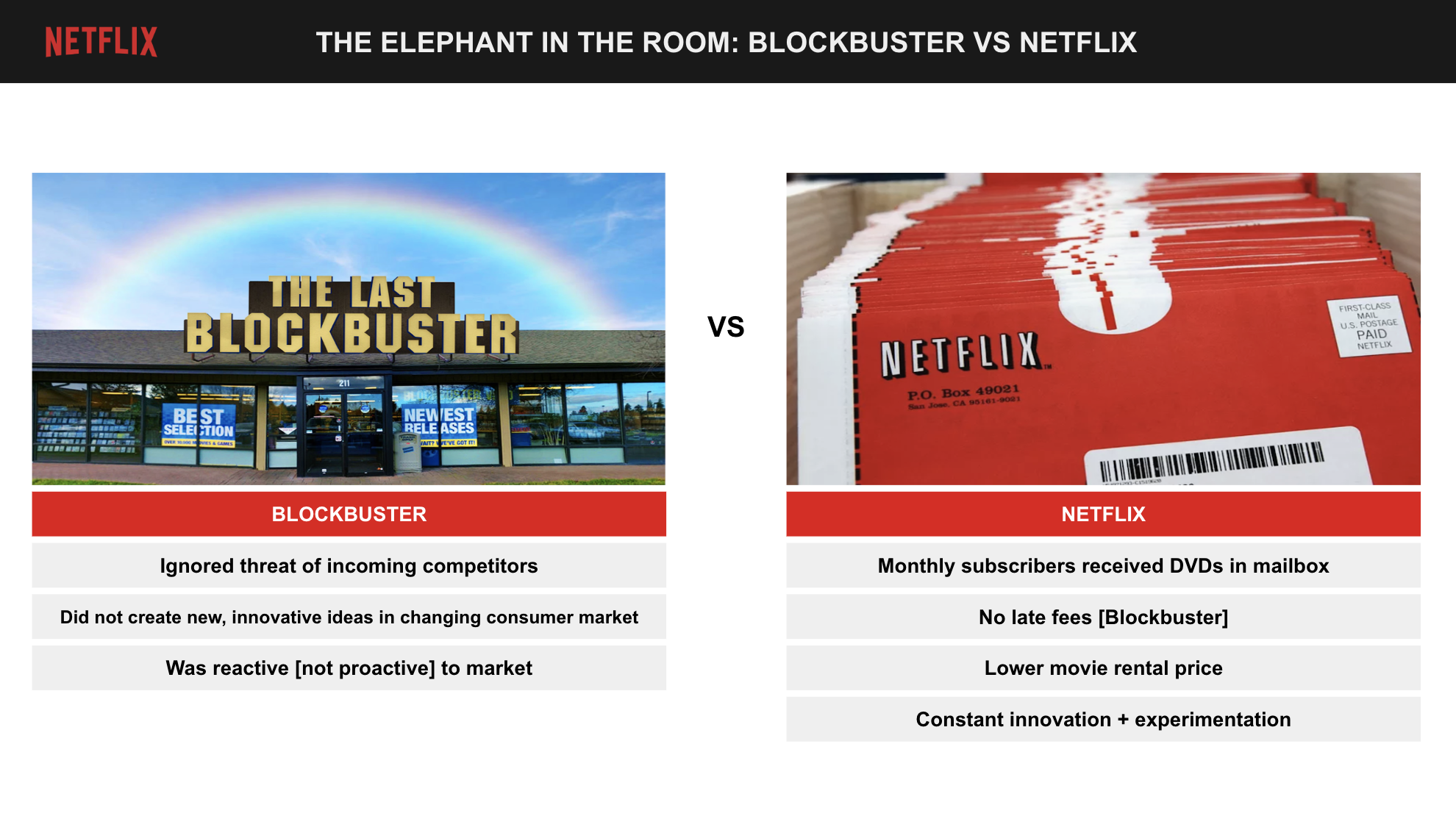 Slide deck designed by me.